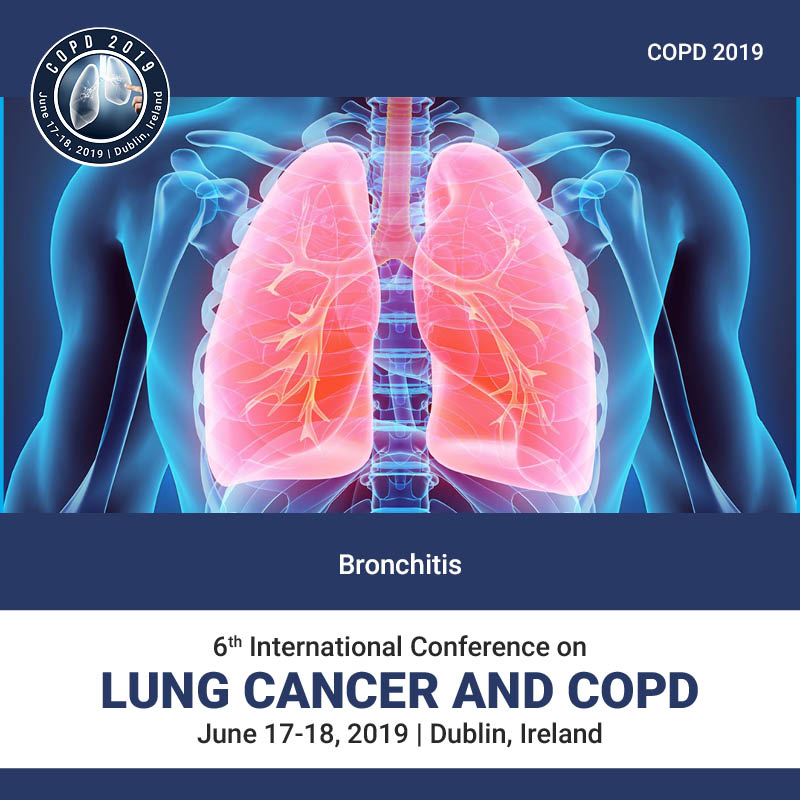 Bronchitis is an inflammation in the lungs that some people call a chest cold. It can be a miserable, but minor, illness that follows a viral illness like the common cold or may follow a more serious condition like a chronic smoker's hack. Bronchitis can also be caused by exposure to smoke, chemical irritants, or bacteria. A cough, phlegm, and feeling tired are typical symptoms of bronchitis, but these are also symptoms of other illnesses, so getting the right diagnosis and treatment is important.
Acute bronchitis: This is the more common one. Symptoms lasts for a few weeks, but it doesn't usually cause any problems past that.

Chronic bronchitis
:
This one is more serious, in that it keeps coming back or doesn't go away at all. It's one of the conditions that make up what's called
chronic obstructive pulmonary disease (COPD)
.
Submit your abstract: http://copd.alliedacademies.com/abstract-submission
Register now: http://copd.alliedacademies.com/registration